Return to top
Return to top
WELCOME TO ARMY NURSE CORPS HISTORY
"Preserving our past to guide our future"

The U.S. Army Nurse Corps Historical Collection is a branch of The Office of Medical History, which is a part of the OTSG/MEDCOM Historical Program. Our mission is to support the men and women of the U.S. Army Nurse Corps through the assembly and publication of reference materials, oral histories, original works, web publications, special studies, AMEDD newspaper/professional publications and print series. The dedication and commitment of the past members of this great Corps have shaped who we are today. This website offers a wealth of information regarding U.S. Army Nurse Corps History.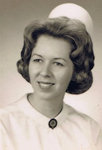 On June 16, 2012, The Friends of the Forgotten NEPA Wing

had a dedication and unveiling of the memorial to the first American Military Nurse and woman to die in the Vietnam War, 2LT Carol Ann Drazba, RN, U.S. Army Nurse Corps.
History of the U.S. Army Nurse Corps

Army Nurse Corps Collection Finding Aid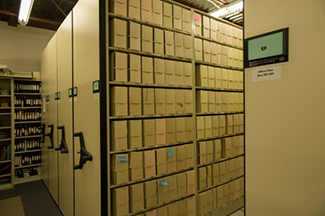 Administrative History

The U.S. Army Nurse Corps (ANC) was established in 1901 as a permanent corps within the U.S. Army Medical Department. Because of the efforts of Dr. Anita Newcomb McGee and advocates for a professional nursing element within the U.S. Army, legislation was included into Section 19 of the Army Reorganization Act and passed by the U.S. House of Representatives and Senate with some modification on February 2, 1901. Prior to the formal and legal recognition of nurses within the Army Medical Department, individuals had been providing care to sick and wounded soldiers as early as 1775. More...

Finding Aids: Army Nurse Corps


The motto at the U.S. Army Heritage and Education Center is to "Tell the Army's Story, One Soldier at a Time." In order to accomplish our mission, they need YOUR stories. They run a veterans survey program to collect recollections and stories from United States Army veterans. These surveys allow researchers, historians and general visitors to their facility to better understand the experiences of the Soldier, and are critical to helping the next generation learn from our history. Everyone, from privates to generals, has a unique and important story, and they are interested in recording, preserving, and making all of them available. Please take the time to participate in this program so that others may understand all that you have experienced and sacrificed for this country. Instructions and access to the survey links.

PLEASE NOTE:
The USAHEC surveys are based on demographic and organizational information about your service time. Please feel free to write as much as you'd like in additional pages and submit directly to the office of AMEDD History and Heritage through our website. Thank you for taking the time to grant us the privilege of obtaining your honored story.